Found a Rental - What's Next?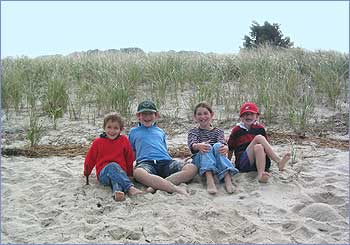 To reserve a property, call one of our offices, contact us, click to chat during business hours, or email us anytime. You will need to provide the property id # or property address, your mailing address, cell number, and the maximum number of people in your group at any one time. After we receive this information, we will confirm your reservation with the homeowner and then email you a lease and payment instructions. Please contact us with any questions. We look forward to working with you!
To fill out an automated form to submit through our website, click on Contact Us.
Click on Our Rental Policies to familiarize yourself with the process that occurs once you commit to a rental property.
Office Locations will take you to a page that has photos, directions and the addresses of our nine office locations.
To learn more about us, and to find a directory of our staff at each of our locations, click on Company Information.
Excited? We know that special feeling you get once you book your rental. Planning the perfect vacation includes having access to other sources that lend a hand in making preparations. Need to find services to complement your vacation? Try Vacation Activities and Cape Cod Beaches for a wealth of information on the "lay of the land," supplementary rental items, recreational activities, eateries, and events. We are sure that you will find many links that will help you plan your family's vacation.
And, finally, just for the fun of it! Take a few minutes to explore the Photo Gallery.
Be sure to stop back often. We are always updating our links and information to provide you with the details that make renting with William Raveis - The Rental Company a complete and satisfying experience.
Have fun and we look forward to hearing from you soon!